MPO-LC Cassette Module 12 Fiber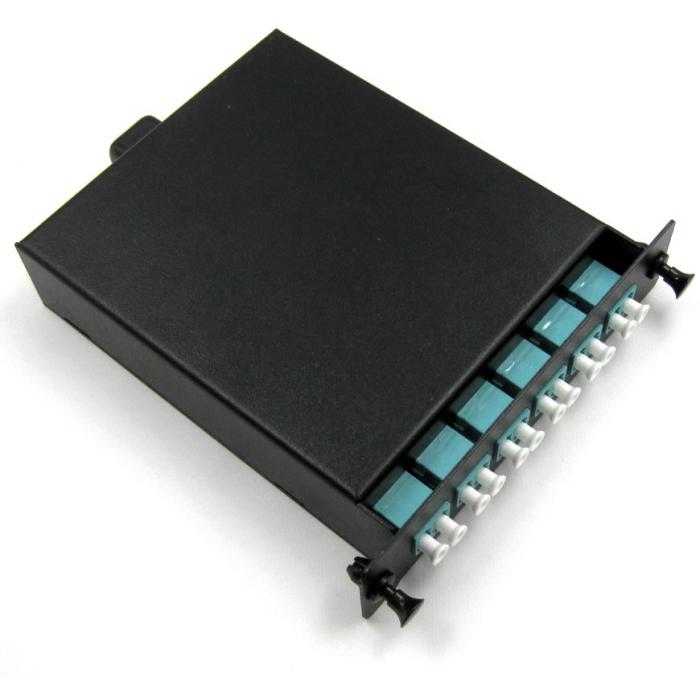 Product Description
MPO/MTP to LC cassettes module is designed to provide within a snap-in/snap-out panel and accommodate industry-standard LC connector adapter types. This module offers the advantage of greater protection to the cables and connectors being installed. Proprietary cables routed into the module are easier to route and store within a housing.
Available with a variety of cable types, OS1,OS2,OM2,OM3,OM4. This module is factory terminated and tested with typical losses of 0.2 dB and a maximum of 0.4 dB. Each module is shipped assembled with adapters and connectorized patch cords installed to the customer's specifications.
Specifications:
1. MPO-LC Cassette Module
2. 6 or 12 Duplex LC adapters with ceramic sleeve
3. 1 or 2 pcs 30cm MPO-LC 12 fiber patch cord inside.
4. Module Loss :0.2dB typical, 0.4dB Max
5. Housing: Metal
6. Size:132.5x103.5mm