Round Riser 12F MPO/MTP Cable Assemblies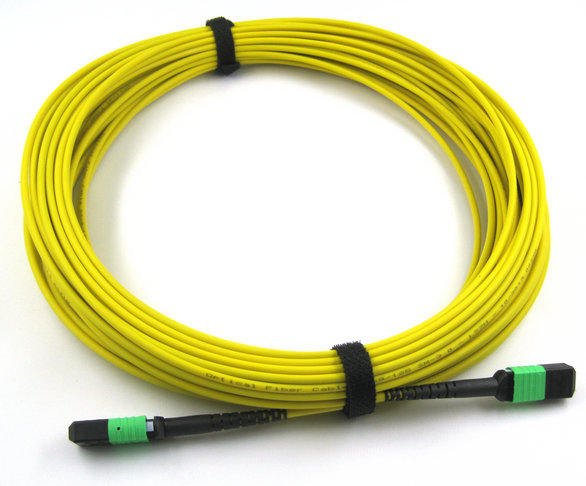 Product Description
The MPO/MTP fiber cable assembly offers up to 12 times the density of standard fiber patch cords, providing significant space and cost savings.
Vkplus's MTP/MPO 12 fiber trunk using Corning optical fiber. Available in 3mm round Riser rated jacket, MTP/MPO round jacketed ribbon cable assemblies provide easier installation than traditional flat ribbon cables in optical networks. Optional Lengths available
Applications:
• Reliable high-density interconnections for:
• Equipment Interconnections
• Telecommunications networks
• Broadband/CATV networks
• Data communications networks, including high-bandwidth equipment
• Interconnections for parallel optical transmitters and receivers.