24Fiber High Density MPO/MTP Fiber Cable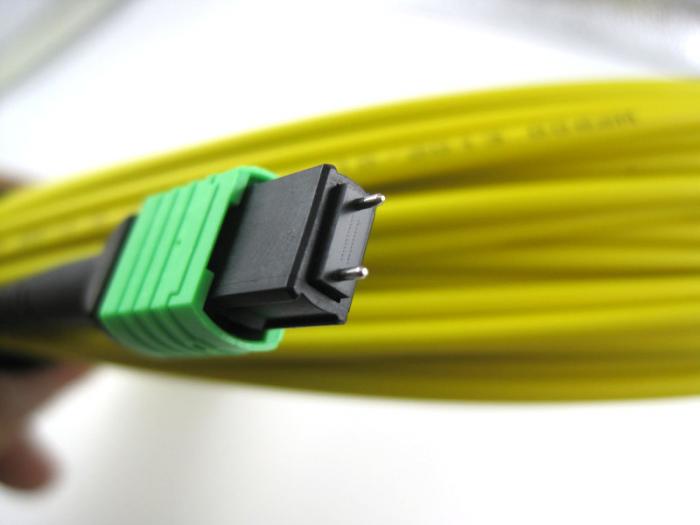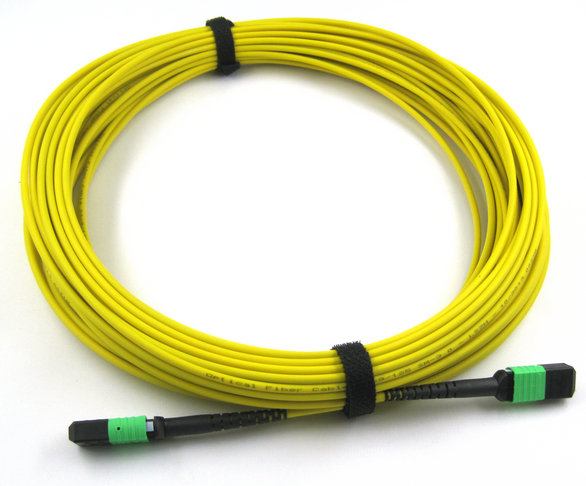 Product Description
SM 9/125 24Fiber High Density MPO/MTP Fiber Cable

We offer single mode SM 9/125µm MPO/MTP 24fiber high density optical cables, they are 24 fiber cable pre-terminated with MPO/MTP connectors at both ends. These MPO/MTP fiber cables are OFNP Plenum rated, OFNR Riser rated or LSZH jacket. These cables can be 24 fiber 4.5mm ribbon, 3mm round or bare ribbon cable.
The single mode MPO/MTP fiber cable has yellow color jacket for cable recognition.
Features:
MPO/MTP single mode 9/125µm fiber cables assembly
Mode: Single Mode 9/125µm
Fiber Count: 24 Fiber
Connector: MPO/MTP-MPO/MTP
Cable Type: Round 3.0mm Aqua Jacket
Jacket Material: Riser(OFNR),Plenum(OFNP) or LSZH.
Gender: Male-Male, Female-Female, Male-Female
Length: Customer Length on request
The MTP/MPO cabling system is ideally suited for a high density environment that demands space saving cable density and innovative cable management solutions. Simply install the MTP/MPO fiber cables within the building and connect to the rear of a MTP/ MPO patch panel or ruggedized fan-Out.
Except single mode MPO/MPO fiber cable, we also provide all other fiber mode of MPO/MTP fiber cables.
Available fiber: Corning ClearCurve 9/125 (OS2,Yellow), Corning InfiniCor 62.5/125(OM1,Orange), Corning ClearCurve 50/125 (OM2,Yellow),Corning ClearCurve 50/125(OM3,OM4,Aqua).